Camgian Microsystems - Healthy Workplace
Company Profile
Headquartered in Starkville since its founding in 2006, Camgian Microsytems has become a leader in combining low-power microelectronics, sensors, wireless communications and real-time signal processing to fill intelligence gaps for both the defense and commercial markets.
As a small company working in a fast-paced, high-stress environment, Camgian wanted to find ways to manage healthcare costs while also encouraging wellness and prevention. They were in search of a wellness partnership that could provide support and valid resources for exercise, nutrition and stress management. This brought them to partner with Blue Cross & Blue Shield of Mississippi in becoming a Healthy Workplace in 2015.
The Solution
Each year, employees take a personal Health Risk Assessment (HRA) to identify health risks or concerns along with onsite health screenings to determine specific health needs and interests of employees. Employees have also taken part in nutrition education programs, cooking demonstrations and personal nutrition counseling with registered dietitians. They have held stress management presentations, weight management programs as well as exercise activities. With the help of these activities, they have seen a decrease in employees with diabetes risk, low HDL and elevated total cholesterol levels.
The Healthy Workplace initiative is supported by management at all levels and has led to a high level of employee engagement and participation in activities. Employees take part in regular yoga, stretch and relaxation, and even Boot Camp classes held outdoors.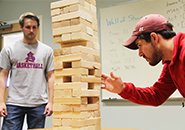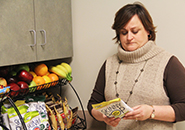 Results
With the introduction of their worksite wellness opportunities, Camgian has seen an increase in Healthy You! utilization, lower risk for diabetes, high blood pressure and cholesterol, and increased engagement in worksite wellness activities.