Healthy Halloween Tips & Tricks
Halloween is right around the corner, which means sugary snacks and candies are front and center at the grocery stores. Need some ideas for trick-or-treat goodies or Halloween party foods that are still healthy for you and your family? We've got you covered.
Trick-Or-Treating:
If you're planning on camping out on the front porch to give the neighborhood kids goodies and treats, here are some healthier alternatives to candy.
Try these:
Vampire teeth or spider rings

Glow-in-the-dark toys

Slime

Snack-sized versions of pretzels, trail mix, popcorn, or graham crackers

Clementines decorated as Jack-O-Lanterns

Sugar-free gum

Mini plush toys

Temporary tattoos

100% juice pouches

Squeezable yogurt

Fruits and veggies as a Halloween favorite: bats, pumpkins, etc.
Halloween Party Recipe:
Halloween party food doesn't have to be scary and have no nutritional value. Here's a simple and spooky recipe for all of your guests to enjoy.
---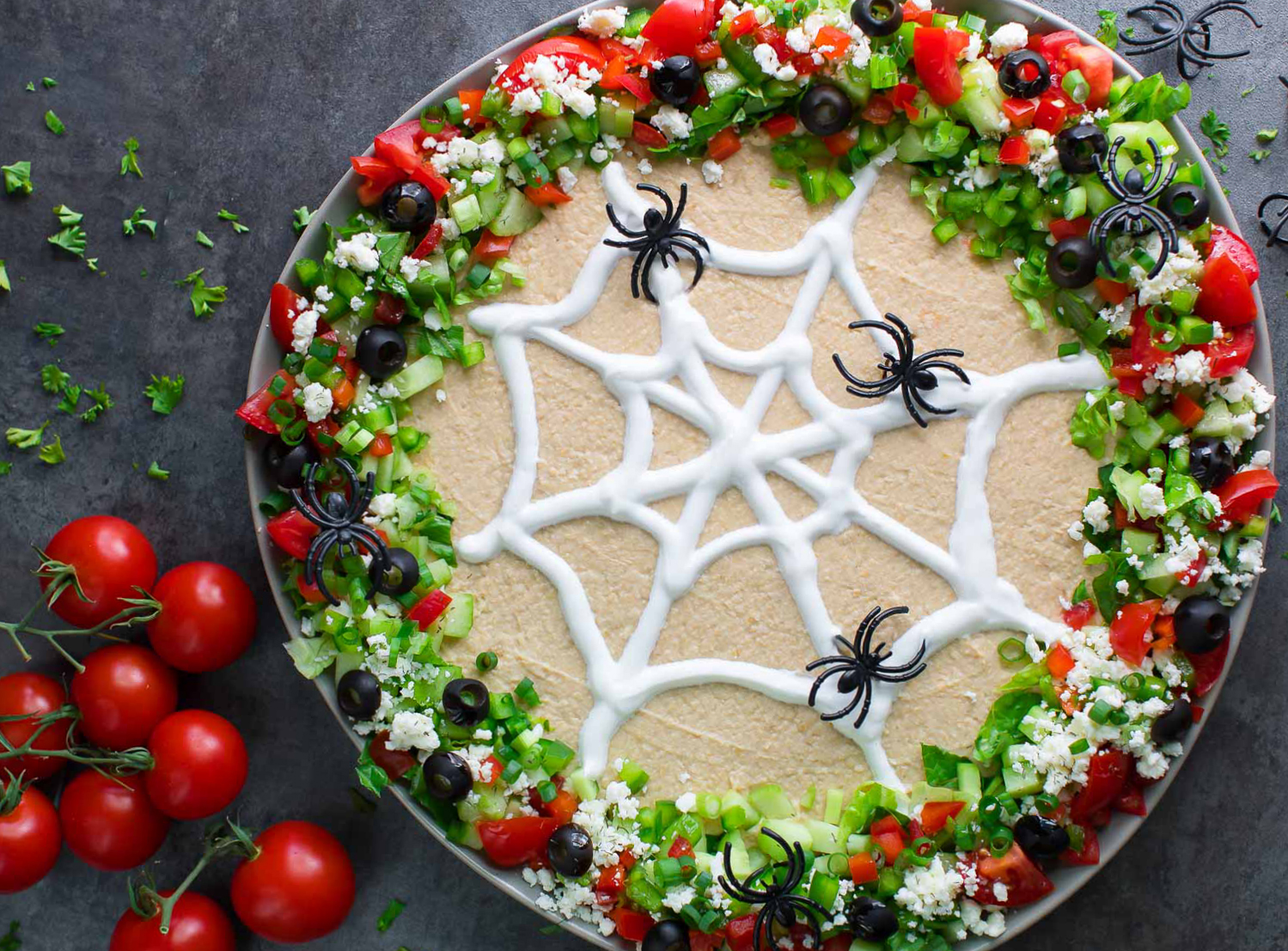 Spider Web Halloween Hummus Dip
Please note: you can use store-bought hummus for this recipe or make your own hummus from scratch.
Ingredients
2 (10 ounce) containers of hummus or 2-3 cups of homemade hummus

3 cups finely chopped romaine lettuce

2 cups diced tomato

1 cup finely diced bell pepper

1 cup finely chopped cucumber

¼ cup black olives

½ - 1 cup crumbled feta cheese

¼ cup chopped green onion
Directions:
Spread hummus in a thin layer on a spooky serving platter.

Pipe a Greek yogurt or tzatziki sauce spiderweb in the center of the hummus.

Surround the hummus and platter with chopped veggies and sprinkle feta cheese around the edges.

Top with plastic spider rings for the full effect.
Don't forget the dipping: Use carrot sticks, celery sticks, thin pita chips, fresh pita bread, sliced bell peppers or cucumbers.
Have a Healthy Halloween!
Sources: