SouthGroup Insurance Services - Healthy Workplace
Company Profile
SouthGroup Insurance Services is an independent insurance agency with 22 locations throughout Mississippi, focusing on risk assessment and risk management plans that involve auto, home, life and health.
Business Challenge
As insurance service providers, as well as risk management advisors, the Board of Directors at SouthGroup saw a need to ensure their employees had the resources and tools to work toward better health as they began to see their healthcare costs rising. The group was in search of some structure and direction to begin a worksite wellness program, which led them to partner with Blue Cross & Blue Shield of Mississippi in becoming a Healthy Workplace in May of 2010.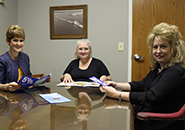 The Solution
After becoming a Blue Cross & Blue Shield of Mississippi Healthy Workplace, SouthGroup offered employees a Health Risk Assessment (HRA) along with health screenings to all covered employees to capture height, weight, blood pressure, total cholesterol, HDL and glucose. Once data was compiled, the group saw the top health needs and interests of the employees in aggregate form. Activities were designed based on the needs and interests of employees and then promoted by the Group.
SouthGroup continued to offer worksite wellness opportunities in 2011, 2012 and 2013 by including the HRA, onsite health screenings and quarterly wellness focused activities; however they began to see a significant decrease in participation all around. The Board knew that something needed to be done to encourage employees to take advantage of the opportunities available to them.
In January of 2014, group leaders established the Healthy Workplace Incentive program to encourage interest and participation among employees.
The Results
With the introduction of their worksite wellness opportunities and incorporation into their benefit structure, SouthGroup has seen an increase in HRA participation, improvement in biometrics and engagement in worksite activities. The charts below show the results from Year 1 of Healthy Workplace (2010) compared to their most recent results. Results are based on their onsite health screenings and self-reported HRA data.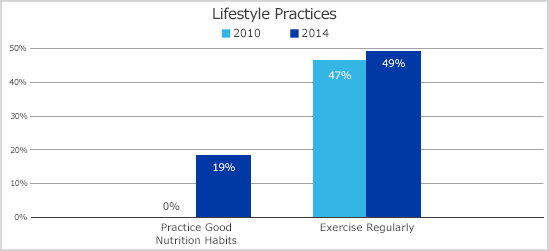 Healthy You! utilization has also increased since the introduction of the employee incentive. See comparison of a year without the incentive (2013) vs. a year with encouragement to utilize Healthy You! through the 2014 wellness incentive.